On June 16th, 2020, poet, essayist, literary activist, and University of Central Florida MFA Creative Writing alumna Audi Barnes presents the We Have Voices inaugural event: WE HAVE NAMES: Reclaiming Black Bodies, which honored the lives of Breonna Taylor, Ahmaud Arbery, and George Floyd through poetry and prose.
Working Title Podcast brings you a selection of the event's readings, along with commentary from event co-hosts Audi Barnes and Malcolm Kelly.
Episode Readings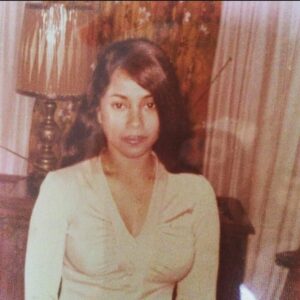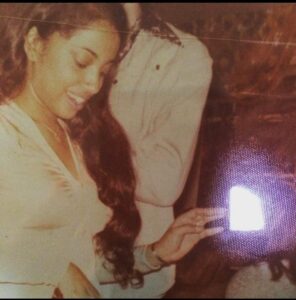 [2:27] Erica Rudnick Macalintal A talented essayist and recent graduate of the University of Central Florida's MFA program, Erica will soon find a home for her work.
Erica crafted an essay specifically for the We Have Voices reading that explores her blackness. During the reading, Erica shared two photographs of her mother while she read. We encourage our listeners to do the same.
[11:04] Jada A. Reyes A poet, artist, and abolitionist based in Central Florida, Jada's work can be found in Kissing Dynamite Poetry, on the Working Title Podcast, and in Prolit Magazine.
Jada reads "Against the Police" by Miguel James, and "Having Coffee With You" by Frank O'Hara.
[14:40] Patrick Anderson Jr. A prolific essayist and author, Patrick's work can be found on Amazon and on his website.
Patrick reads "Black Unicorns," an essay from his website.
[23:55] Audi Barnes A poet, essayist, and literary activist, Audi is the creator of the WE HAVE VOICES reading series and publishes her work under a pen name.
Audi reads Gregory Pardlo's poem "Written By Himself," and her poems "Poplar Trees" and the popular "I Said What I Said."
Additional Writers Featured at the Event
Melanie Farmer The first winner of the Hurston/Wright Foundation's Crossover Award in literary nonfiction, Melanie has work is forthcoming in The Tampa Review.
Malcolm Kelly An accomplished spoken word artist and poet, Malcolm uses his voice to offend and upend colonized comfort. His work can be found wherever he takes the stage.
Jasmin Pittman Morrel A freelancing writing coach, workshop facilitator, and former producer for the Movies and Meaning film festival, Jasmin's work can be found at The Porch where she serves as a writer and editor.
---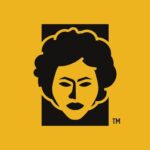 WE HAVE VOICES seeks to de-center the white experience and honor the lives of Black Americans being violently and publicly murdered across the U.S. WE HAVE VOICES has grown from a single reading into a reading series that will continue amplifying the voices of Black Creatives across the country, starting in our home base of Orlando, Florida.
Visit WE-HAVE-VOICES.com for more information about the organization, black owned businesses and organizations to support, and future reading events. Follow WE HAVE VOICES on Twitter and Facebook.