Show Runner. Girl Friday.
Founding Cohort, Podcast Team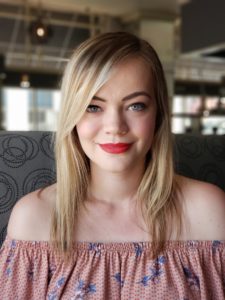 Marelize Roets is a born-and-bred South African with a soft British lilt in her voice. She is an MFA candidate in fiction at the University of Central Florida. She primarily writes flash fiction, short stories, and screenplays. Her favorite genres include psychological horror, historical fiction, and the undermined dramatic suspense between strangers. She has been published in Scarlet Leaf Review and is rapidly gaining her ten thousand hours of experience writing. She lives her life by making bad decisions until someone comes from the future to stop her.
Follow her on Twitter @MRoetsWritrix and Instagram @marelizeroets